Conference Partners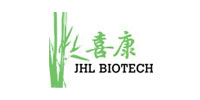 Media Partners
Asia Pacific Biotech News (APBN) is a monthly print and online magazine published by World Scientific. For 20 years, APBN has been reporting on biotechnology, healthcare, food, agriculture and pharmaceutical news in the Asia Pacific region. It is widely read by pharmaceutical and healthcare professionals, biotech investors, clinicians and researchers in the Asia Pacific and worldwide markets.
Asia Research News connects researchers with international media, policy makers, fellow collaborators and the science-hungry public. Find out more at http://www.researchsea.com.
www.bio-equip.com was established in the early days of the Internet, in July 1998. Over the last two decades, themed on serving life sciences and serving high quality suppliers, Bio-equip has provided the users in the fields of life sciences, medicine research, biological pharmacy, bio-engineering, modern agriculture, food safety, environmental monitoring and forensic science with the industrial information in terms of devices and instruments, reagents, consumables, lab animals, cell lines, books, biological R&D service, second-hand instruments and instrument repairs.
There are two versions, the Chinese version (bio-equip.com) and English version (www.bio-equip.cn): So far over 30,000 companies have registered as members and provided over 1 million product entries in the Chinese version (www.bio-equip.cn), The daily visits exceed over 60,000.. The English version (www.bio-equip.cn), established in 2006, is the only English website in this field. Until August 2018, over 1,000 companies from both at home and abroad have registered as members, covering the fields of manufacturing, sale and agency of instruments/reagents with over 100,000 product entries.
Rolled out in 2010, CPhI.CN (www.en-cphi.cn ) is one of the most active vertical B2B online trade platform serving the pharmaceutical industry.
As a trusted and reliable source of information, CPhI.cn boasts five sections covering products, suppliers, CAS Database, Events and News, generating unlimited business opportunities for the best suppliers and buyers from whole industry chain, and delivering business news and information for industry professionals every day.
Whether your goals is product promotion, brand awareness, lead generation or industry news, CPhI.cn enables your branding and product messages to be delivered into the right hands, and ensures that up-to-date industry information reach you on time.
Founded in Shanghai in 2002, GBI has built a diverse portfolio of market intelligence solutions for pharmaceutical and device companies and other service providers. Focused on China and the Latin American markets, GBI's value-added industry information, news, and data services power individuals and organizations' decision-making and enable more effective communication. As a trusted source of information, GBI has established long-term relationships with both multinational players and local firms, and continues to drive forward the health care industry.
GBI has offices in Shanghai, Beijing, and Washington D.C.
Genetic Engineering & Biotechnology News (GEN) is the flagship publication of Mary Ann Liebert, Inc. Launched in 1980, GEN was the first publication in this field and remains the key driver in the explosion of the industry, paving the way for the development of new technologies and applications, investment growth, and career opportunities. With 37 years of publishing experience, GEN maintains unrivaled integrity, influence, and expertise that plays a pivotal role in driving the productivity and growth of the industry.
Gene Therapy Net is the information resource for basic and clinical research in gene therapy, and the site serves as a network in the exchange of gene therapy information and breaking news items. Visitors can keep track of the latest scientific papers, conference announcements, gene therapy jobs, regulations and guidelines.
Lingmed Ltd was founded in 2013 in Hong Kong, currently we have offices in Shanghai and Beijing. Lingmed promotes three leading intelligence databases for healthcare professionals in China to make better decisions
Lingmed's core products are healthcare intelligence databases, it covers global innovative assets & China market intelligence. Lingmed's Products and Services have been recognized by Fortune 500 multinational pharma and device companies as well as Chinese local big pharmacos
In addition, we provide partnering services to bridge European and Chinese pharmaceuticals with biotech companies, including valuation and market monitoring reports