Conference Partners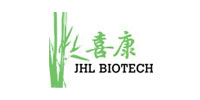 Media Partners
Rolled out in 2010, CPhI.CN (www.en-cphi.cn ) is one of the most active vertical B2B online trade platform serving the pharmaceutical industry.
As a trusted and reliable source of information, CPhI.cn boasts five sections covering products, suppliers, CAS Database, Events and News, generating unlimited business opportunities for the best suppliers and buyers from whole industry chain, and delivering business news and information for industry professionals every day.
Whether your goals is product promotion, brand awareness, lead generation or industry news, CPhI.cn enables your branding and product messages to be delivered into the right hands, and ensures that up-to-date industry information reach you on time.
Founded in Shanghai in 2002, GBI has built a diverse portfolio of market intelligence solutions for pharmaceutical and device companies and other service providers. Focused on China and the Latin American markets, GBI's value-added industry information, news, and data services power individuals and organizations' decision-making and enable more effective communication. As a trusted source of information, GBI has established long-term relationships with both multinational players and local firms, and continues to drive forward the health care industry.
GBI has offices in Shanghai, Beijing, and Washington D.C.
Gene Therapy Net is the information resource for basic and clinical research in gene therapy, and the site serves as a network in the exchange of gene therapy information and breaking news items. Visitors can keep track of the latest scientific papers, conference announcements, gene therapy jobs, regulations and guidelines.